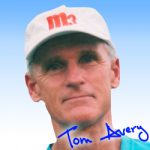 You might just save $60,000. This is not some random collection of tennis fixes. This is a complete online academy for tennis excellence. The CTW Academy is aimed at improving every facet of your game. When you walk through these halls, you will be joining the elite players that have found the simple secrets to producing Consistent Tennis Wins.
Please take a look around, and I welcome you aboard!
To your tennis success,
Tom
NEW MEMBERS:

Please Select From
COURSE BUTTONS IMMEDIATELY BELOW:
CURRENT MEMBERS:

Please Select From COURSE
UPGRADE BUTTONS DOWN PAGE:

For Current Members Only
Please use UPGRADE buttons below.
You will be sent an upgrade link to activate the course in your existing account.