Ultra-Wicking T-Shirt - Sm-Med-Lg-XLg
Ultimate Ultra-Wicking T-Shirt (My Favorite)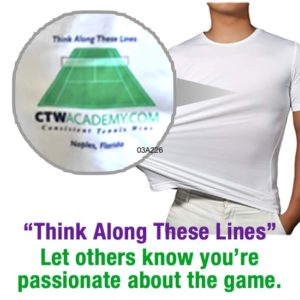 Ultra Wicking Tee That Keeps Your Cool Not Matter What The Pressure Level.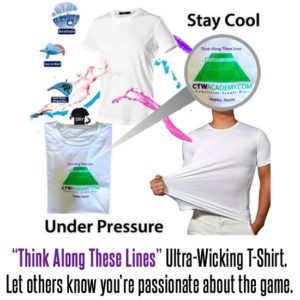 This is the Tee I play in anytime. They are so comfortable, fit like a glove and keep you cool no matter what level you are playing at.
I made this one for all my students, but it's CTW endorsed, so give one a try. You'll love it!
"Think Along These Lines". Let others know you are passionate about the sport.